From January 19 to 23, the 21st edition of SIRHA Lyon, the world's leading food service and hospitality event, was held. A place to meet and to share essential for all the key actors in this sector.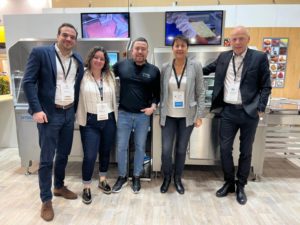 Our booth at SIRHA: Once again our team was here to showcase our expertise in waterjet cutting and to illustrate the possibilities offered by our ChefCut® range. The professionals of the food industry had the opportunity to discover during 5 days ChefCut® CC3507 1 nozzle and CC3515 2 nozzles on our booth and to enjoy cutting demonstrations.
Demonstrations by Xavier Brignon (*) and Vincent Vallée (**): This year, we were lucky to have both of these chefs on our booth, and to be able to offer waterjet cutting demonstrations. The public was also able to benefit from their customer experiences to discuss their techniques and the various possibilities offered by ChefCut® and our ChefCut Office software: 3D sculptures made by stacking chocolate pieces cut according to contours automatically obtained from a 3D model, cutting of characters and personalized messages,…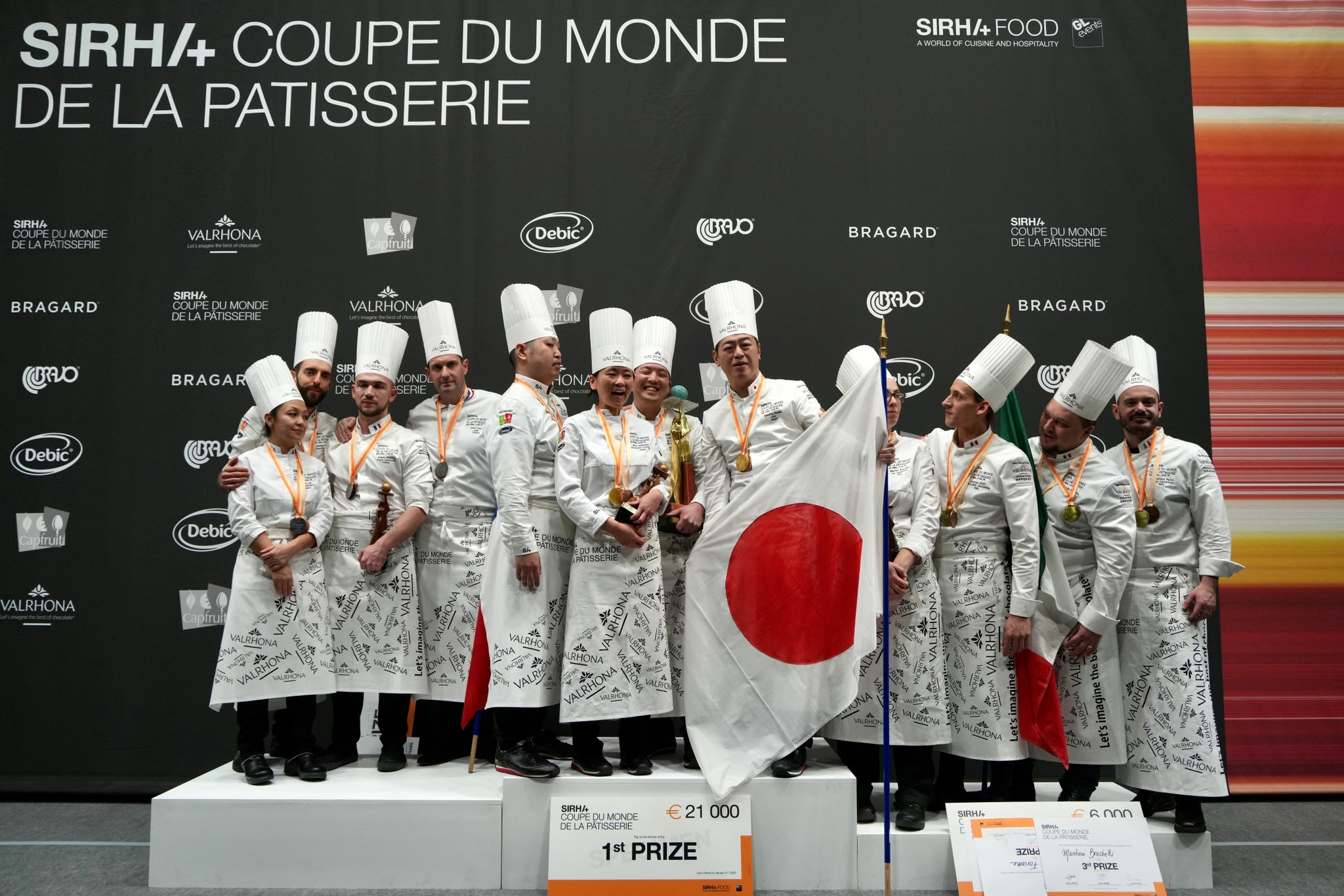 The different competitions during the exhibition: As every year, this edition on SIRHA was marked by several national and international competitions, such as: the French Bakery Cup (winners : Bourgogne Franche-Comté 1 / Quentin DELAGE – Pierre SAUCÈS – Alexis PEUZIN), the final of the Bocuse d'Or 2023 (winner: Denmark / Brian Mark Hensen – Elisabeth Madsen – Christian Ebbe) or the Pastry World Cup (winners: Japan / Moe Takashi – Naritoshi Suzuka – Yusaku Shibata). Congratulations again to all the participants!
Thanks again to our many visitors and congratulations to Xavier and Vincent and our teams for their contribution to this SIRHA!
(*) Xavier Brignon Pastry and chocolate maker based in Besançon
(**) Vincent Vallée Chocolate and pastry chef based in Sables d'Olonne and winner of the Wold Chocolate Master 2015